Posts for: December, 2017
By Stonebridge Ranch Smiles
December 21, 2017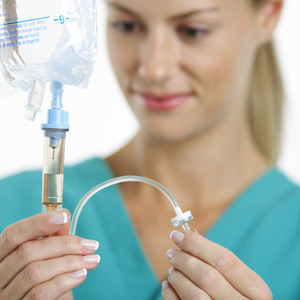 Did you know 50% of people admit to some form of anxiety visiting the dentist, with roughly 1 in 6 avoiding dental care altogether because of it? To ease anxiety dentistry has developed sedation methods that help patients relax during dental treatment.
Many can achieve relaxation with an oral sedative taken about an hour before a visit. Some with acute anxiety, though, may need deeper sedation through an intravenous (IV) injection of medication. Unlike general anesthesia which achieves complete unconsciousness to block pain, IV sedation reduces consciousness to a controllable level. Patients aren't so much "asleep" as in a "semi-awake" state that's safe and effective for reducing anxiety.
While there are a variety of IV medications, the most popular for dental offices are the benzodiazepines, most often Midazolam (Versed). Benzodiazepines act quickly and wear off faster than similar drugs, and have a good amnesic effect (you won't recall details while under its influence). While relatively safe, they shouldn't be used with individuals with poor liver function because of their adverse interaction with liver enzymes.
Other drugs or substances are often used in conjunction with IV sedation. Nitrous oxide ("laughing gas") may be introduced initially to help with anxiety over the IV needle stick. Sometimes pain-reducing drugs like Fentanyl may be added to the IV solution to boost the sedative effect and to reduce the amount of the main drug.
If we recommend IV sedation for your dental treatment, there are some things you should do to help the procedure go smoothly and safely. Because the after effects of sedation may impair your driving ability, be sure you have someone with you to take you home. Don't eat or drink anything after midnight the day before your appointment, and consult with both your physician and dentist about taking any prescription medication beforehand. Wear loose, comfortable clothing and don't wear contact lenses, oral appliances like dentures or retainers, watches or other jewelry.
Our top priority is safety — we follow strict standards and protocols regarding IV sedation and you'll be carefully monitored before, during and after your procedure. Performed with the utmost care, IV sedation could make your next dental procedure pleasant and uneventful, and impact your oral health for the better.
If you would like more information on IV and other forms of sedation, please contact us or schedule an appointment for a consultation.
By Stonebridge Ranch Smiles
December 06, 2017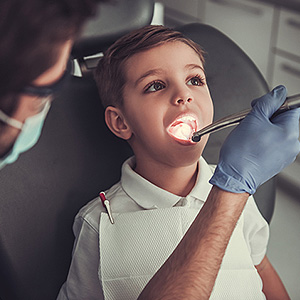 The development of your child's teeth, gums and jaw structure is an amazing process. But while it largely occurs on its own, we can't take it for granted—we'll need to do our part to ensure their mouth stays free from the effects of disease and injury.
That starts first and foremost with early oral hygiene practices. And we do mean early, even before teeth begin to erupt: a simple habit of wiping their gums after feeding with a clean, damp cloth helps reduce the growth of bacteria, the leading cause of dental disease.
Once teeth do appear, you can begin brushing them every day with just a smear of toothpaste. You can increase this to a pea-sized dose around age 2, as well as begin teaching them to brush and later floss for themselves.
Regular dental visits are the next pillar of preventive care. By and large it's best to begin visits around their first birthday. Their primary teeth should be coming in at an even pace by then; and the earlier you begin visits the easier it will be for them to become used to them as a routine part of life.
Dental visits are essential for keeping bacterial plaque under control, as well as monitoring overall dental health. It's also an opportunity to apply other preventive measures such as sealants that discourage tooth decay development on biting surfaces and topical fluoride for strengthening enamel.
Dental visits also provide frequent opportunities to detect bite problems or other situations as they're emerging. Recognizing these early gives us a chance to intervene with less invasive treatments that could prevent or minimize more invasive treatments later.
You also don't want to forget about the other major cause of dental problems—traumatic injuries. You can lessen this risk by limiting your child's exposure to hard, sharp objects like furniture or some toys. And if they become involved with contact sports, it's a good idea to invest in a custom mouthguard to protect their teeth and mouth from blunt force trauma.
As always, we're here to support you and give you advice on other ways to keep your child's dental development on track. Together we'll give your child the best chance possible to enter adulthood with a healthy mouth.
If you would like more information on dental care for your child, please contact us or schedule an appointment for a consultation.